This is a collaborative post. All opinions are my own.
If you live with someone else--whether it's a spouse, significant other, kids, friends, or roommates--this time can be particularly straining. I mean, don't get me wrong. I'm grateful to be with my family right now and not living alone...but still. With so many people working from home, doing school from home, and just being at home more, our normal routines are turned on end. It can be challenging to share the same space with so many different needs, it's tough trying to concentrate on work with noise from younger kids, and it's impossible to keep the house clean with it playing so many roles right now. Here are some practical tips for living together peacefully during Covid-19.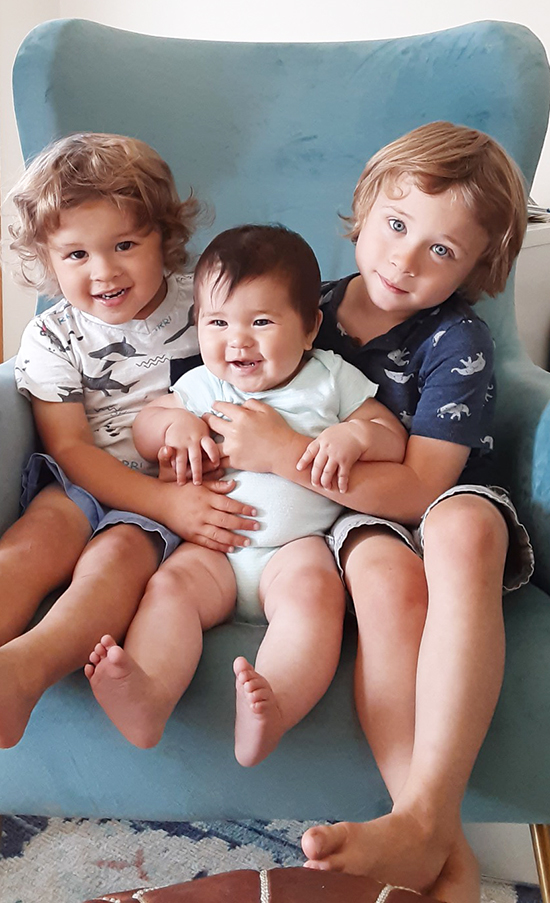 Clear out clutter
Clutter grates on our nerves. If you're feeling anxious and irritated, it may be that what you need is a good purge of your belongings. Give each family member autonomy over their own things, and make a day of it. Get rid of duplicates, broken items, and things you no longer use or need. If you have things you still want to keep that are making your house feel cluttered and crowded, then it may be worth getting a a self storage facility to give you some space and breathing room. Clearing out the visual clutter and getting organized in your home may help you to feel more mentally clear as well.
Exercise
One of the best ways to destress is exercise. And especially right now, it's extra good for your mental and physical health. Get out of the house and go for a walk, run, hike, or bike ride. Enjoy the sun and warmer weather while we have it, and take advantage of the opportunity to get outside and work out your frustrations. The endorphins will leave you feeling better afterward, and you'll stay fit and healthy.
Give each other some space
Even if you're living with someone you love, you both need to have your own space from time to time. Don't expect your partner to instinctively know what that means. If you need to disappear for an hour to take a relaxing bath, just tell them. They may be glad for a bit of space too, and if you have kids you can take turns getting some alone time. It doesn't mean that you don't want to be around your family; it means you understand the importance of having time to yourself to recharge.
Do something creative together
Working together on a creative project is a good way to have fun and work together as a team. It's also a nice break from screen time when everything is on Zoom. If you have kids, involve them in this. Perhaps you bake something new, give each other mani pedis, do a puzzle, color in coloring books, or send some snail mail to grandma. If you're moving into a new place together with your significant other, it can be fun to do creative projects that make it feel more like a home. Paint the walls, upholster a thrifted chair, make art for your walls, or (if you're feeling brave) tackle remodeling a bathroom. Learning new skills and flexing your creativity is always a mood lifter.
Give your kids extra attention
Remember that this time is hard on our kids too. They may not fully understand what's going on, and seeing all the masks could be scary to them. Starting school online and not getting to see their friends may be a big disappointment. Having vacation plans cancelled and favorite public places closed is sad for all of us. Make sure to make time for the kids, do special activities with them, spend one-on-one time checking in on them, and ask how they are feeling.
I hope you're all staying safe and well! What other tips do you have for living peacefully together during this trying time?